Why you should use prototypes to validate decisions
by Glenn Farrell, on Oct 5, 2022 12:26:59 PM
Prototypes could be one of the most beneficial, affordable—and underused—steps to manufacturing excellence.
Try before you buy. It is an accepted practice in retail, but many companies overlook its application in product development.
And that can be a costly misstep.
Prototypes: Support agile decision-making
A prototype is simply a product model. A model that can be as low- or high-fidelity as needed on its way to a final, take-to-market product.
Prototypes are useful at any stage of development, whether for new products or those undergoing significant adaptations. You can test, modify, and retest a single aspect of a product, giving you the opportunity to evaluate:
aesthetics

brand

design

feasibility

fit

form

functionality

regulatory approval

user experience
The process of prototyping is simple:
produce a small amount of product quickly (we fill prototype orders within 5 days*)

evaluate

make minor adjustments

continue rapid iterations until you are satisfied
Prototypes: Evaluate Fit, Form, and Function
When the pressure of deadlines and profit is looming, even the obvious can be overlooked.
A prototype does not need to be a fully functioning model. In fact, if you are confirming only one aspect of the product—such as fit, final dimensions, aesthetics—you don't need a functional prototype. You will save time and money by building a prototype designed to test a single aspect of a product.
Form
A prototype used to assess form provides a great deal of feedback to engineers and designers. Form comprises external dimensions, shape, mass, and weight. It also allows for more aesthetic considerations, such as the visual appropriateness of the enclosure, control panel, or some other outward facing aspect of the part. Poorly placed ports and misleading labeling are just two of the many ways in which an enclosure can fail the form criterion.
Fit
Fit is a narrower consideration of how a product will interconnect or be integrated into another part. One common application is to determine if ports are properly sized and placed.
Prototypes are exceptionally useful in validating fit. The adjustments could be miniscule, yet crucial for a part that needs to fit into a tight recess, align with a slight degree change, or meet assembly tolerances.
Function
Working prototypes provide an opportunity to confirm function prior to production. They can be used to test the integrity of your product's design and engineering, or give opportunity for "tweaks," until ideal functioning is achieved.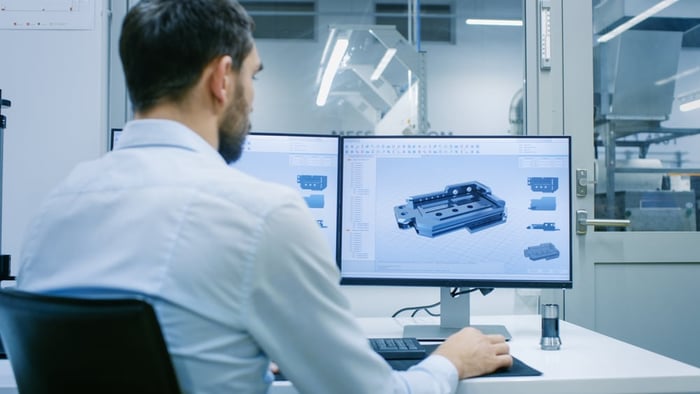 Prototypes: Validate User Experience
The integrity of design and engineering does not guarantee a positive user experience.
One costly mistake is to manufacture a new product and push it into the market without fully understanding the importance of user experience. Depending on the purpose of your product, you could pull several stakeholders into the user-experience discussion, including designers, developers, marketers, and clients.
Business development and sales professionals are great resources to help validate user experience. They have a good handle on client expectations and ready access to a broader audience. Having prototypes on hand generates conversation and speeds problem solving. Tip: Having prototypes available at tradeshows is an effective way to gain early and valuable feedback.
Prototypes: Use for Other Applications
Aesthetics and Brand
Visual prototypes can be constructed of less expensive materials to demonstrate product appearance. They can help marketers test branding and evaluate visual consistencies.
Read more about how prototypes can be used to ensure color consistency.
Feasibility
Prototypes are a necessity at the very earliest stage of product development. At this stage, prototypes are rough and rapid, allowing for quick iterations.
Prototypes built to test feasibility are ideal for storytelling when a company needs to acquire funding or pitch an idea to a client or target audience.
Regulatory Approval
Prototypes can help you stay ahead of compliance, regulatory approval, and product recall risks. In this case, the use of prototypes can save months and even years in navigating the red tape of certain approvals. Prototyping can help you eliminate potential issues before compliance and agency evaluations.
Prototypes: Implement Best Practices
Start at the point of ambiguity.
What aspect of your product poses the greatest risk? Get the insight of various stakeholders: designers, developers, end users, marketers, and salespeople. The conversation and problem-solving process can prove quite valuable.
You have heard the phrase, "fail quickly." It is a wise application to apply along the path to product development.
You can start with a low-fidelity prototype, evaluate, and pivot, all in a matter of days.
To maximize the value of a prototype:
be willing to fail

collaborate with stakeholders

experiment

gauge user experience

maintain agile decision-making

make minor changes

move rapidly

validate user experience

work with a manufacturer that can support rapid iterations
The Cubbison Company supports prototyping.
We will turn your prototype around in five days*.

We have expert engineers and designers who can help you evaluate and improve your product at every step.
Check out the details of our Rapid Prototype Program.
Email salesengineer@cubbisoncompany.com to discuss how prototypes can be used to safeguard your investment of time and money.
*There are minimal, required parameters that must be met for The Cubbison Company to ship 5 prototypes within 5 days (of art approval). Please contact our engineering staff directly at salesengineer@cubbisoncompany.com to discuss whether your prototype request fits within these parameters.