New Form Factor Printed Electronics
by Cubbison, on Feb 22, 2021 4:14:37 PM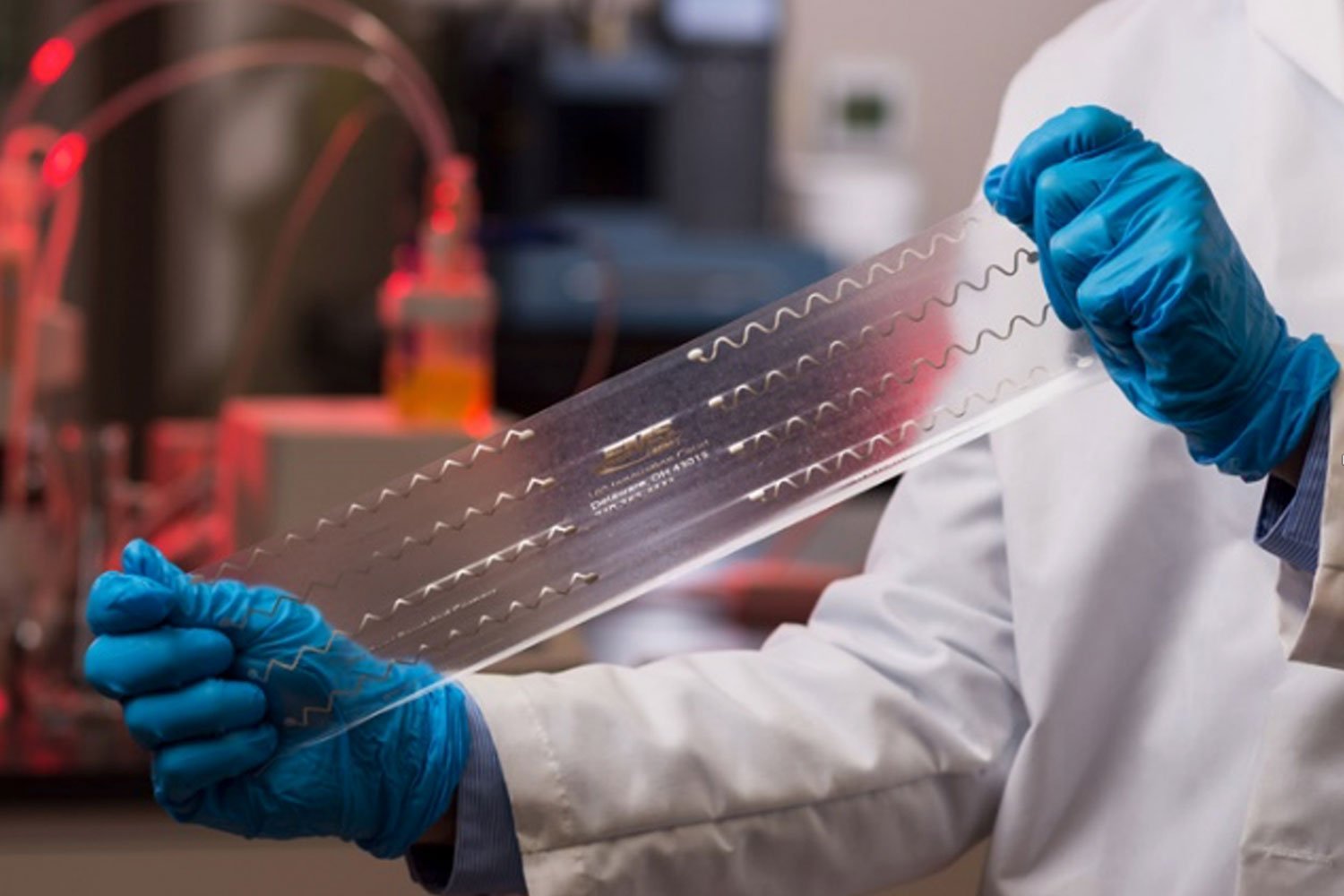 With recent market demand for eTextile, Cubbison has identified new form factor substrate options and has developed the printing techniques and handling processes to produce soft, pliable circuitry, and sensors. Our engineering and production teams can enable your idea from prototype through production.
Our attention to detail is the reason why Cubbison is widely recognized as a world-class manufacturer and can deliver solutions in specialized verticals like new form factor printed electronics (PE).
Compatibility That's Soft, Quiet, Conforming, Durable
Many applications for printed flexible electronics and sensors require a better interface. This could be a wearable biosensor or a seat sensor where pliability, comfort, low noise, and durability are important. Printed electronics using polymer thick film (PTF) materials perform well on a wide range of substrates or transfer inks that make possible new form factor circuitry and sensors. Cubbison can provide a thoroughly engineered combination of PTF, substrate and process to meet a wide array of performance requirements.
Stretchable and washable requirements are challenging and often elusive. There are many applications, however, that require minimal stretchability and limited or no washing. Ideal applications require the following features: soft, pliable/supple, 3-D shapeable, durable, quiet when deformed, comfortable, or undetectable when worn.
Applications
Wearable Technology
Human-Machine Interface
Hospital Care and other Healthcare applications
Sensors -pressure, humidity, temperature
Logistics tracking
Biosensing, therapy, treatments
New Form Factor Options Used at Cubbison
Cubbison offers solutions using the following substrate and PTF combinations:
Thermoplastic Urethane (TPU) film – these include mono-layer and multiple layer combinations for features such as heat lamination.
Resin-coated Textile – several textile grades and resin coatings are available to meet the needs of the customer's requirement.
Non-Woven Fibers – these offer low-cost durable solutions with a wide range of form factor.
Polymer Thick Films – these include silver ink for traces, silver chloride ink for sensors, carbon ink for resistors, insulation inks to protect, force sensing resistor (FSR) ink, positive thermal coefficient inks for heaters, adhesives for lamination, etc.
Cubbison - The Reliable Choice
Inventors like you need a competent partner like Cubbison to deliver fast and robust solutions.
Short Lead Times
We produce prototypes and the manufacturing process can often be completed within a matter of days.
Produced and Tested In-House
Quality control is of the utmost importance to Cubbison, as evidenced by our ISO 9001:2015 and AS9100 certifications.
Smaller Run Options Available
At Cubbison, we pride ourselves on customization and prototyping, no matter the volume of product needed.
Personalized Service for Any Application
While most customers come in knowing what they need, Cubbison is able to assess each individualized need and come up with an application for that specific functionality .
Looking for assistance with the initial design of your soft sensor? Cubbison is here. Already know what needs to be done and looking for a better solution? Cubbison is ready! Contact us today to discuss your unique situation and get started.