A Custom Force Sensing Resistor You Can Trust
by Cubbison, on Feb 8, 2021 3:51:47 PM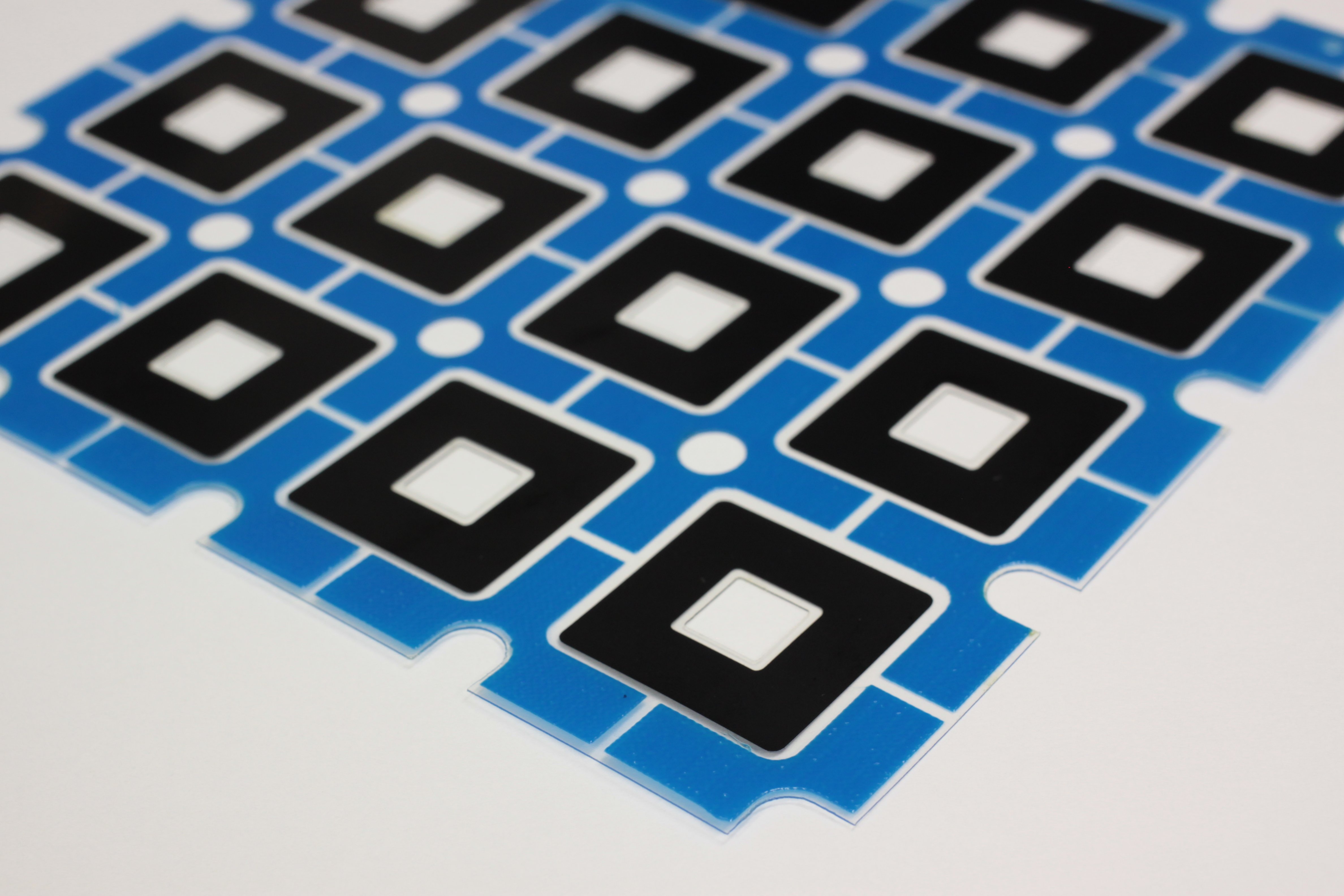 Since 1951, Cubbison has been driving quality standards and the reliable delivery of product identification items, membrane switches, printed sensors, copper flex circuits, and more. That attention to detail is the reason why Cubbison is widely recognized as a world-class manufacturer and is a differentiating factor within extremely specialized verticals, like force-sensing resistor (FSR) applications.
In an industry that has been highly monopolized since the late 1970s, Cubbison's ability to produce FSR at low cost to our client's "wish list" is what sets Cubbison apart from larger OEM competitors.

Accurate, Tested Force Sensing Resistor
The accuracy and dependability of a FSR cannot be understated, and that need for reliability is often why companies come to Cubbison for assistance with design and production.
No matter the size of the product, our clients need to know that the sensing area will appropriately adjust its level of resistance based upon the force applied to the area. That's why, at Cubbison, we prioritize customization and prototyping, when applicable, prior to production. By doing so, we ensure that the force measurement is accurate and that the product will respond as expected—each and every time.

Types of FSR Made at Cubbison
Cubbison offers two types of force sensors: Shunt mode and thru mode.

Shunt Mode FSR
The most widely used design, shunt mode force sensors can be created in a variety of ways to ultimately impact the device's sensitivity level. This option consists of two layers (with one layer utilizing conductive ink) sandwiched around a small air gap spacer.
Thru Mode FSR
Thru mode sensors are comprised of two layers that utilize conductive ink and two layers of conductive silver pads. While thru mode force sensors have the ability to recognize more minute forces (as compared to their shunt mode counterparts), they can also be more costly because of the additional layers.
Composition and Use Cases of Force Sensors
With this particular type of product, conductive ink (comprised of a special carbon with a high level of resistance) is used to sense changes in pressure, from the weight of an apple to the weight of a bowling ball!
A force sensing resistor provides more information than a switch that simply detects 'on' or 'off'. Rather, FSR provide valuable information about 'how much' on or off in real time. FSR come in a variety of shapes and sizes and can vary in resistive value (ohms) and electrical output. These sensors are most appropriate for detecting force variation, and while they can detect weight within a range of 100g-10Kg, they are best used in situations requiring pressure-sensing (think the piano from the movie "Big" or musical instrument controllers).
FSR pressure change detection is valuable for mats designed for medical applications. An FSR mat is particularly helpful to reduce the occurrence of bedsores common to wheelchair and hospital beds and is important to refurbishers of medical equipment. In this application, FSR sensors not only show pressure changes in real time but the data can be collected for analysis and problem solving.
At Cubbison, our force sensors manufactured in-house can range in overall length and width. Typically, our force sensing resistor cells range in size, from 29mm x 29mm (1.141" x 1.141") to 272.910mm x 96.910mm (10.744" x 3.815"). FSR cells can be printed into an array of cells for large area applications such as bed sensors. As with all of our products, Cubbison is willing to discuss your exact needs and propose our best possible solution.
Cubbison Force Sensing Resistor - The Reliable Choice
In an industry that was once highly monopolized by OEMs (which drove up pricing), companies are increasingly able to take advantage of more versatile manufacturing options. In fact, with Cubbison, customers benefit from a variety of advantages when designing or upgrading their force sensing resistor:
Short Lead Times
FSR are actually one of the least complicated products we produce and can often be manufactured within a matter of days.
Produced and Tested In-House
Quality control is of the utmost importance to Cubbison, as evidenced by our ISO 9001:2015 and AS9100D certifications.
Smaller Run Options Available
Not all use cases require millions of FSR. At Cubbison, we pride ourselves on customization and prototyping, no matter the volume of product needed.
Personalized Service for Any Application
While most customers come in knowing what they need, Cubbison is able to assess each individualized need and come up with an application for that specific use case.
Looking for assistance with the initial design of your FSR? Cubbison is here. Already know what needs to be done and looking for a better solution? Cubbison is ready! Contact us today to discuss your unique situation and get started.