Comfortable Biosensors and Stimulators
by Cubbison, on Jul 26, 2021 1:22:17 PM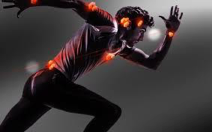 Are you designing the next new thing? Let Cubbison help.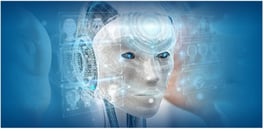 Technological advancements in artificial intelligence and bioengineering are driving innovation in electronic sensors and stimulators that can be worn comfortably while collecting and sharing data. Top medical device designers agree that the most critical factor for success is to "out-innovate" the competition.
The breadth of applications and requirements for these electronic devices is wide; medical treatment, diagnostics, prevention, therapy, HMI operational efficiency, IoT, the list goes on. Printed electronics is used in each of these applications to produce a comfortable smart device for biometric monitoring and wireless communication.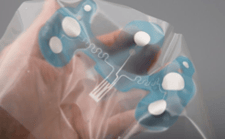 COVID-19 has increased the need for sensors to ease the burden of healthcare professionals, enhance patient care and detect the pathogens causing these diseases. FDA Emergency Guidance was put in place to fast-track remote device acceptance with the intent to better enable out-of-hospital care. Data can be readily collected and accurately analyzed using smart sensors integrated with screen-printed electrodes (SPE) for in situ analysis.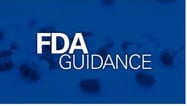 Designers and inventors, from academics to think tanks to OEMs, need a prototype and process development partner like Cubbison who can carefully evaluate the needs, functional requirements, specifications and more – all while assuring quality and managing risk.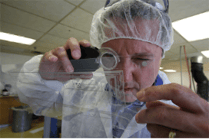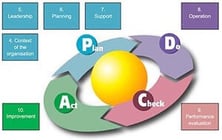 Cubbison has the expertise and quality system to produce comfortable sensors that detect or produce pressure, force, proximity, heat, moisture detection and/or haptic (tactile, TENS) stimulation. Our competence with conductive materials, substrates, surface mount attachment, cutting and laminating is backed by AS9100D, ISO9001:2015 and ISO 13485:2016 quality management systems. Cubbison also has a thorough understanding of 510(k) and QSR requirements to help with your new designs.
Cubbison can print a wide variety of conductive inks in function-specific design and stack ups. Silver, silver chloride, dielectric insulators, a variety of carbon electrodes, SMT adhesives, force sensing and linear resistors materials are routinely printed at Cubbison.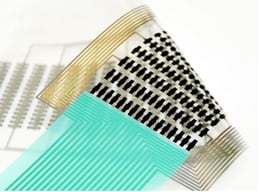 Cubbison has also vetted an array of substrate that can be used with conductive inks for the right touch and feel for your application. Polyester films, TPU (thermoplastic urethane) soft films, coated fabric, paper to name a few should give you some options for your ideas.
Maybe you have a special material for a specific functionality? We are interested. Maybe you have a functional need and do not know what material to use? We have expertise with our vendor resources to help put a material solution to the task.
So, what are you waiting for? Let's "out-innovate" your competition.